Miller and Dotson Family Connections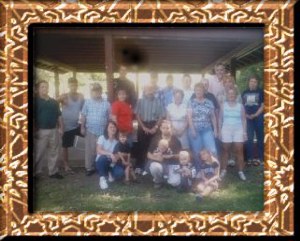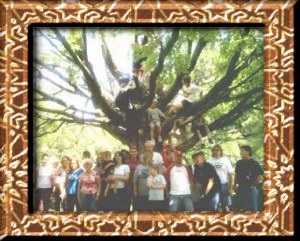 Miller Family Reunion 2004 Dotson Family reunion 2004
I first became interested in genealogy when my Aunt May gave me a Family History on our Poe family lineage that she and my Uncle William had researched. I began by trying to build on their research and soon became hopelessly addicted to this fascinating pass time. The information that you will discover on these pages is from my own research and from the files of other researchers that have so freely and
graciously shared their findings with me. I welcome you to browse these pages and meet my family. If you find anything that you believe to be incorrect or if you believe we may have a family connection please contact me.
___________________________________________________________________
The links below can be used to navigate the site.
The surname page provides a list of all the family connections of both my husband's Miller family and my Dotson family.
The name index provides a list of the names of each individual, which is linked to his or her information.
The favorite links page provides the links to some of the websites I have found helpful in my journey to discover my roots. There is also a list of links to the home pages of friends I have made along the way.
The dedication page provides a glimpes into what motivated me begin my research and why I will continue on this journey. There is also a special, Thank You, to all my friends and family who have helped me along the way.
The contact me page provides my contact information. E-mail me if you have any questions, concerns or corrections about the information found on this site.
This site is updated often,
check back for changes and additions.
Last Updated: Feb 4, 2005